May 30 2017

The first rules supplement for Legends of Kalidasia: Heroes of the Heragul is available for download for free. Planned originally to be part of the next competitive beta, the rules for movement templates worked so well, I wanted to release them as a stand alone game supplement.
The rules for this supplement provide an alternative to the movement rules to ones found on pages 14 to 17 of the Heroes of the Heragul rulebook. While the templates produce a very similar effect to the standard rules, they do almost all of the number tracking for the player, making warship activation take much less time.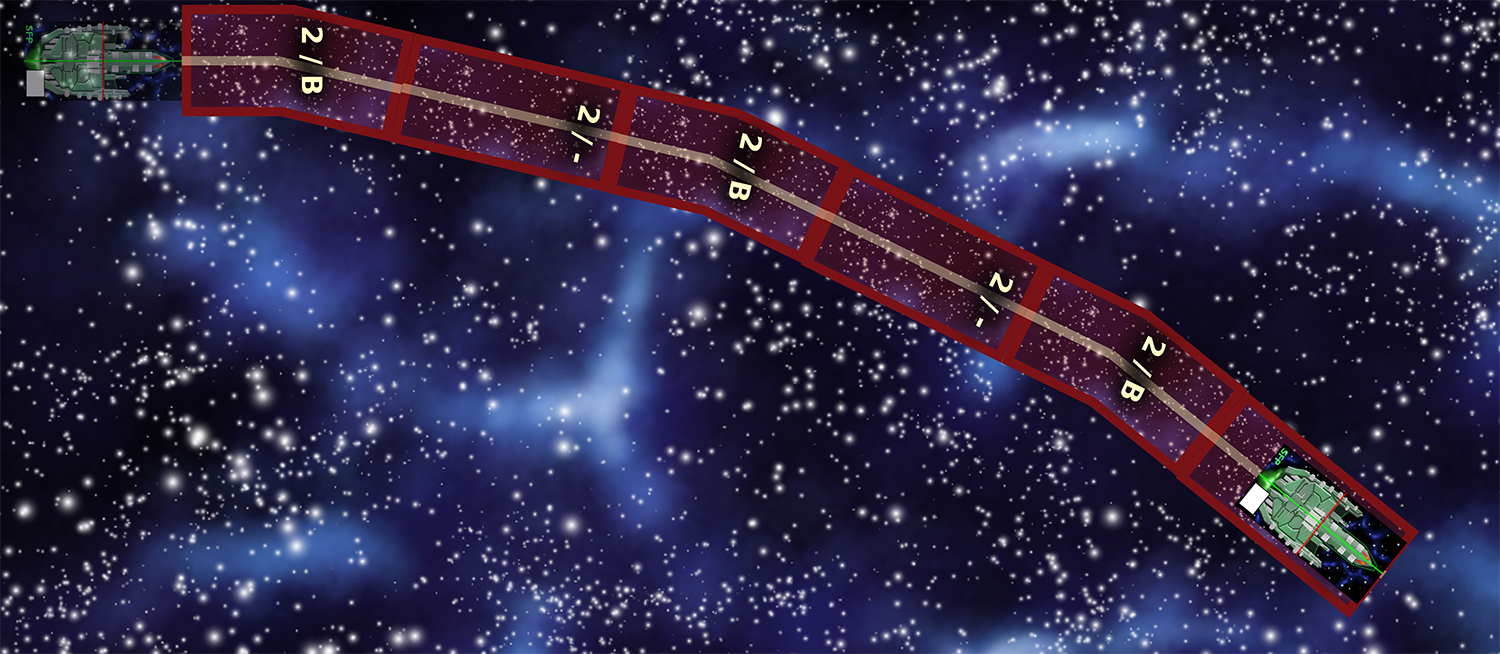 In this example, a Surakari Frigate has a velocity of 12 and spends three engine points to make a starboard turn.

In this case, a Surakari Frigate with a velocity of 14, spends two thruster points to add two port turns into its path before spending three engine points on starboard turns.
The new supplement can be downloaded from the Legends of Kalidasia page under the documents section.