Active Convention / Event Campaigns
Throughout the year, Kalidasia Media Productions attends a number of conventions and hosts events at local game stores. Games of Legends of Kalidasia that are played at these events are part of larger year long campaigns. The results of these games help decide the fate of the Kalidasia Universe. Details of the active and past campaigns can be found below as well a list of all the upcoming events that Kalidasia Media Productions is hosting.
The Encounter at Barin Se-Kar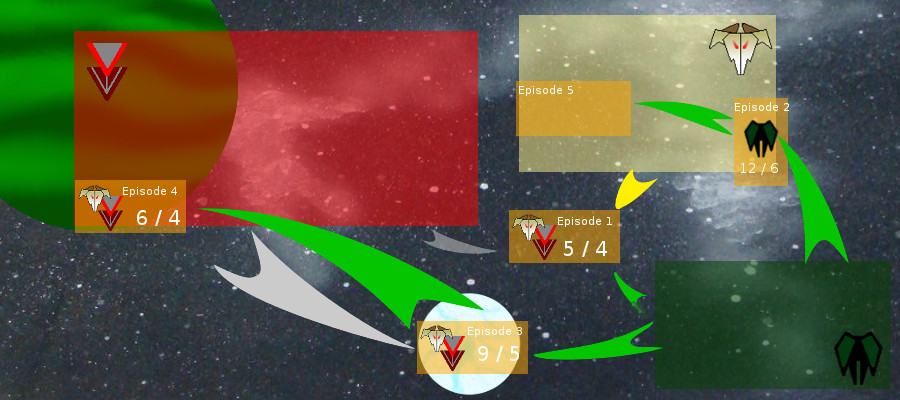 2014 Conventions and Events
Michicon 2014
For my 5th year, I will be returning to Michicon 2014 to host a battle from the Barin Se-Kar Campaign. Game time starts at 9Am on August 2nd. Michicon 2014 is held at Oakland University and more information can be found here:
Stay and Play Games and Hobbies – St Clair Shores, Michigan
The next Legends of Kalidasia Event will be on June 7th at Stay and Play Games and Hobbies in St. Clair Shores, MI. I plan on running games between 1pm and 6pm and if enough people are interested, I will run the next chapter of the Barin Se-Kar Campaign.
For more information about Stay and Play Games and Hobbies, head over here.
Pro or Con Spring 2014 – March 29th 2014 in Westland Michigan
Stop by my Vendor Table to play some small demos of Legends of Kalidasia. More information about the event can be found at Pro or Con's website
Warriors 3 Comics and Games – April 12th in Wayne Michigan
Stop by Warriors 3 Comic and Games in Wayne Michigan on April 12th between 2pm and 6pm for some Legends of Kalidasia Squadron Combat.
Penguicon 2014 – May 3rd to the 5th in Southfield, MI
I will be returning to Penguicon to give a presentation on 3D Printing and the Future of the Tabletop Game Industry. I'm going try and take over a gaming table or two for a few hours to run some Barin Se-Kar battles.
Previous Campaigns